Keboola
A new generation platform for fast & transparent data integration in the cloud.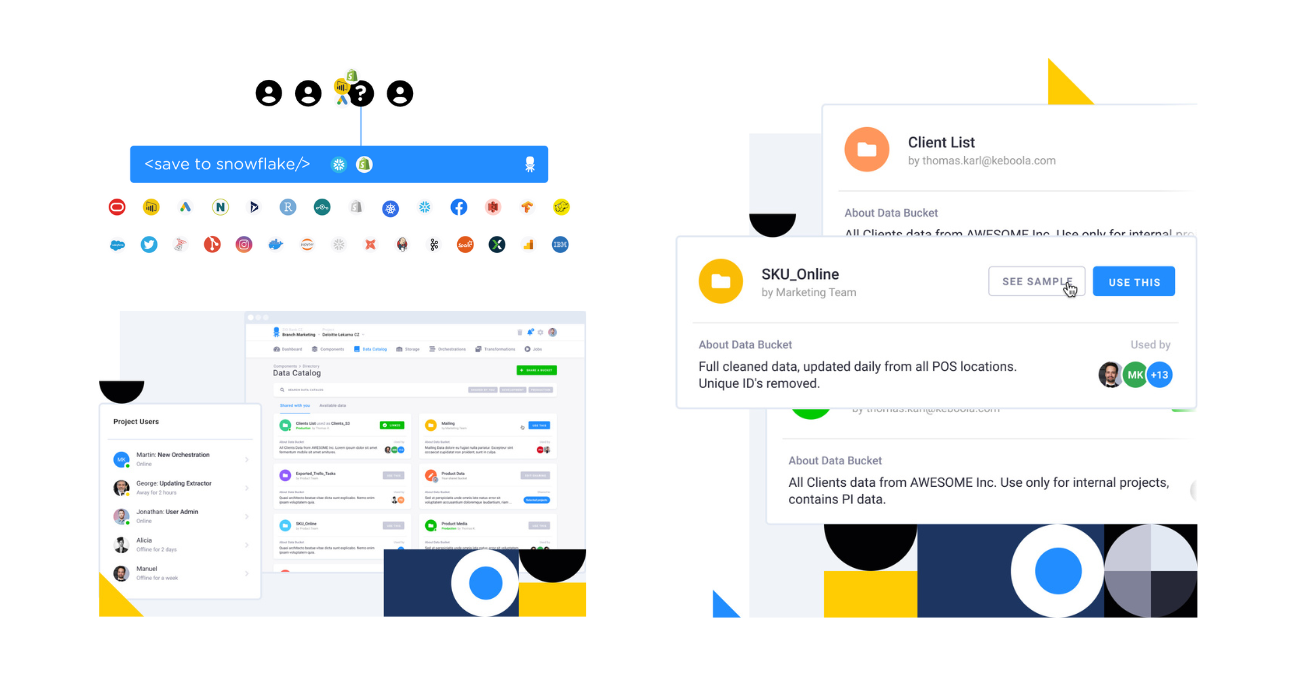 Quick access to value 
Integrate your legacy data tools with minimum effort and cut down your data processing time from weeks to hours. With hundreds of existing connectors, we handle the integrations while you focus on data models and data-driven decision-making.
Sustainable technology 
In a world of legacy tools and systems for data storage, transformation, sharing & security, staying up-to-date can be costly. Our approach integrates new tools seamlessly, keeping your system sustainable and cost-effective. Focus your budget on data science, not on technology maintenance.
Power to business team
Data is invaluable, but its value lies in accessibility and usability. If you can't leverage your data, its worth diminishes. Your business team requires data access to make decisions, test, and pilot projects. If technology hampers their agility and effectiveness, it's time for a change.

Keboola Implementation Partner
Have questions about your latest digital project?