Your new secret digital weapon
The content hub has the power to transform your content operations, allowing you to store, distribute and analyze your content to increase efficiency and drive growth. Discover what a content hub is and why you need one.
As little as ten years ago, no one had heard of a content hub. Web pages were made, with copy and images – perhaps even a video or two – stored on the hard drive of a designer's over-stretched desktop computer. But since then, the amount of content required for an average company has grown exponentially, content that has a large range of uses through a vast range of channels.
Take an average medium-large-sized company with a global retail presence. The amount of content this company produces to maintain its digital presence and provide its customers and employees with the latest product information will be huge. From online sales copy and images, through social media posts and content marketing articles, all the way up to carefully coordinated marketing campaigns with full data analysis, each additional piece of content brings new complexity and the potential for harmful mistakes. That's even before you add different languages and target markets, and an increasing amount of internal stakeholders required for content approval.
The content solution
If this is starting to give you a headache, then let's go straight to the solution: the content hub. A well-built content hub can organize and optimize your content for use on the right platform at the right time, all stored in The Cloud for quicker, more efficient access for anyone who needs it. Not only that, it can be a content base for your sales and marketing teams, delivering the resources, workflows and analytical data necessary for lead generation and successful product campaigns.
"Content hubs are designed to manage content as efficiently as possible," explains Ratibor Libal, Managing Partner of ACTUM Digital. "This has several key benefits: You can manage a larger number of requests, make less errors, rapidly assemble new documents, and update all your channels much more quickly and simply."
In short, implementing a content hub means your information and resources can be updated, checked and distributed in a matter of minutes rather than days. If business still runs on the old adage that time equals money, then the content hub is very valuable indeed.
A single point of truth
But the modern content hub can do so much more than simple digital asset management. It provides a single point of truth for all your employees – an easy-access source of approved content with a clearly defined line of ownership so that your teams know they are using the right content for the right platform. This ensures that your customers only see the latest information and cuts the risk of costly mistakes, whether that's copyright issues for images or out-of-date pricing information.
And as the amount of content your company generates and the number of content applications you require goes up, your content hub will grow with you, tracking all changes, ensuring brand consistency, and driving more effective content use. Since content hubs now have a modular format, they can easily be modified to add new processes and capabilities, from personalization tools for email campaigns to analytics dashboards, calendars and task lists to improve team efficiency.
How to implement a content hub
Implementing an efficient content hub requires an understanding of your company, your industry, and your existing content, as well as deep knowledge and experience of the latest digital technology. Actum begins all content hub projects by finding out as much as possible about your content requirements through a series of discovery sessions. Once we define your objectives and current content, we can then build a content model, which precisely defines all elements of the content hub and its processes, as well as identifies all required components.
From there, we can start to define the workflows of your content operations, mapping out each stage of content production and the responsibilities of every user. Not only will this give you a clear understanding of your processes, but make sure everyone is aware of their responsibilities at all times.
The next stage is one of the most crucial in the entire process: Adoption. This involves helping your teams fully understand the new processes and technology for a smooth transition to the new content system. An effective adoption stage requires a number of training sessions, providing hands-on experience and troubleshooting problems.
"We educate our clients in how to get the most out of their content hubs," explains Ratibor Libal. "This is important because there's always the risk that people will stick to the same ways of working as they had done previously. Without this stage there is a high risk that the new implementation will fail."
Using your new content hub
Once your new content hub is up and running, and your teams fully confident in using it, give yourself a well-earned pat on the back. But there's no time to celebrate. You have a powerful tool at your fingertips and it's waiting for you to push it to its limits. If you haven't already got one, consider forming a dedicated content team, one that will create and optimize content based on customer analytics and campaign performance. With new modules and capabilities being added to content hubs all the time, you can continue to expand your content operations, making them perform more complex and more rewarding tasks that will not only benefit your company in the short term, but provide a solid basis for growth in the long run.
ACTUM Digital has built content hubs for some of Europe's largest companies, providing full support and training in all aspects of content management.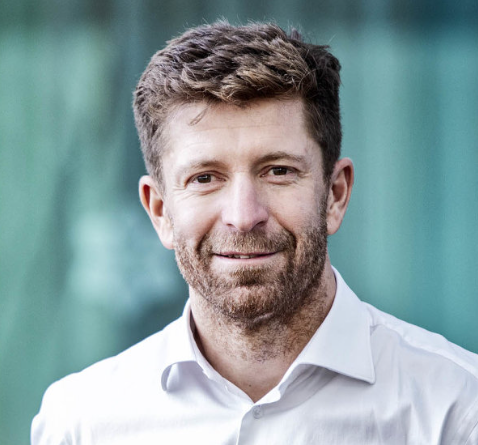 Tomáš Vondráček
[24/01/2023] The Future is Now: Why You Need to Plan Your Digital Landscape
In today's digital age, companies must take care and look to the future when designing their digital landscape...
Read the Insight