Senior Frond-End Developer
Ready to get busy with agency and campaigns partnerships at ACTUM Digital?
Don't miss the opportunity to join our dynamic team!
Category
IT Development & Consultancy

About the job
As a Senior Front-End Developer, you will independently develop the new website based on Sitecore XM Cloud. This role will lead the development of the Front-End application on top of the Sitecore platform.
Requirements:
must deeply understand the build, debugging, and deployment processes, including the target architecture requirements
must have hands-on (real-world) experience, a strong knowledge of best practices, and a solid understanding of building and using APIs
must code efficiently due to their proficiency in programming languages and frameworks and must be able to set standards for code quality, document their work, and justify their decisions
must be able to work with uncertainties, analyze requirements, and propose solutions considering risks, vulnerabilities, and possible future complications
must be able to make strategic decisions (or provide structured recommendations) and provide a complete solution explaining the program's architecture
must prioritize teamwork and communicate effectively with team members and customers
use critical thinking when participating in decision-making meetings with commercial and business awareness
before intervening with a solution, they must be able to evaluate if the decision affects other functions or the entire project
must act proactively, seek innovations, and prove his abilities by achieving certifications recognized by the market
must support, teach, and review minor levels developers and their codes, focusing on skill improvements and specific tasks
knowledgeable of SEO best practices
k

nowledgeable of Web Accessibility
Technologies:
Angular, TypeScript
HTML, CSS / SASS, CSS-in-JS Styled components
micro-frontend architecture design approach (individual, semi-independent "micro-apps" working loosely together)
Webpack, Module federation GraphQL, REST API
server-side rendering, Static Site Generation
What's in it for you:
ACTUM Café with delicious coffee, breakfasts, lunch, and other refreshments
agile development and work on complex international projects
BBQ parties, team buildings, movie nights, knowledge snacks
language lessons with internal native speakers
support for education and self-development
free coffee, tea, and fruit in relax zones
flexible forms of cooperation
MultiSport card contribution
international environment
About the Apollo division
We are the Apollo division within ACTUM Digital. Our primary focus is the development of websites, web applications and everything else related. Our strategic competencies gravitate around Sitecore and development on top of Azure and AWS services.
Our clients are international enterprises that excel in utilities, financial services, art, and retail. Our projects usually last longer than 12 months, but our relationship with clients lasts much longer, as we like doing everything possible to assist them.
Any questions? Get in touch with Kája!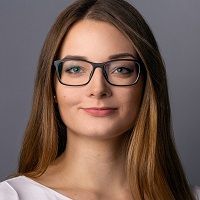 Karolína Málková
---